Doula Thwarts Check Overpayment Scam
Please be aware doulas are being targeted in classic check overpayment scams. While these scams are nothing new, doulas seem to be the new targets. Doula Doracelis Marti wisely recognized this scam before it went too far. She writes:

"A person named Elizabeth Anthony contacts me for Doula Postpartum services. In the first email, she tells me that since she is hospitalized in Georgia and is very ill, she cannot speak or make video calls at the moment. The interview begins by email and text messages. There were unfinished things which I wanted to clear up, but I didn't want to make her uncomfortable. Then we reach an agreement on payments and services, the contract is signed and she sends me the deposit by check. But when she does, the shipping address is not the same as the one she gave me and the name is different, when I saw the check it had another name and another address and there my suspicions were proven. It was a fraud, I did my duty, I went to the bank and reported it and spoke with the Sheriff of the county where I live and he told me that it is a situation that happens a lot and I congratulate me for being alert in the matter."

Here is what the fraudulent check looked like: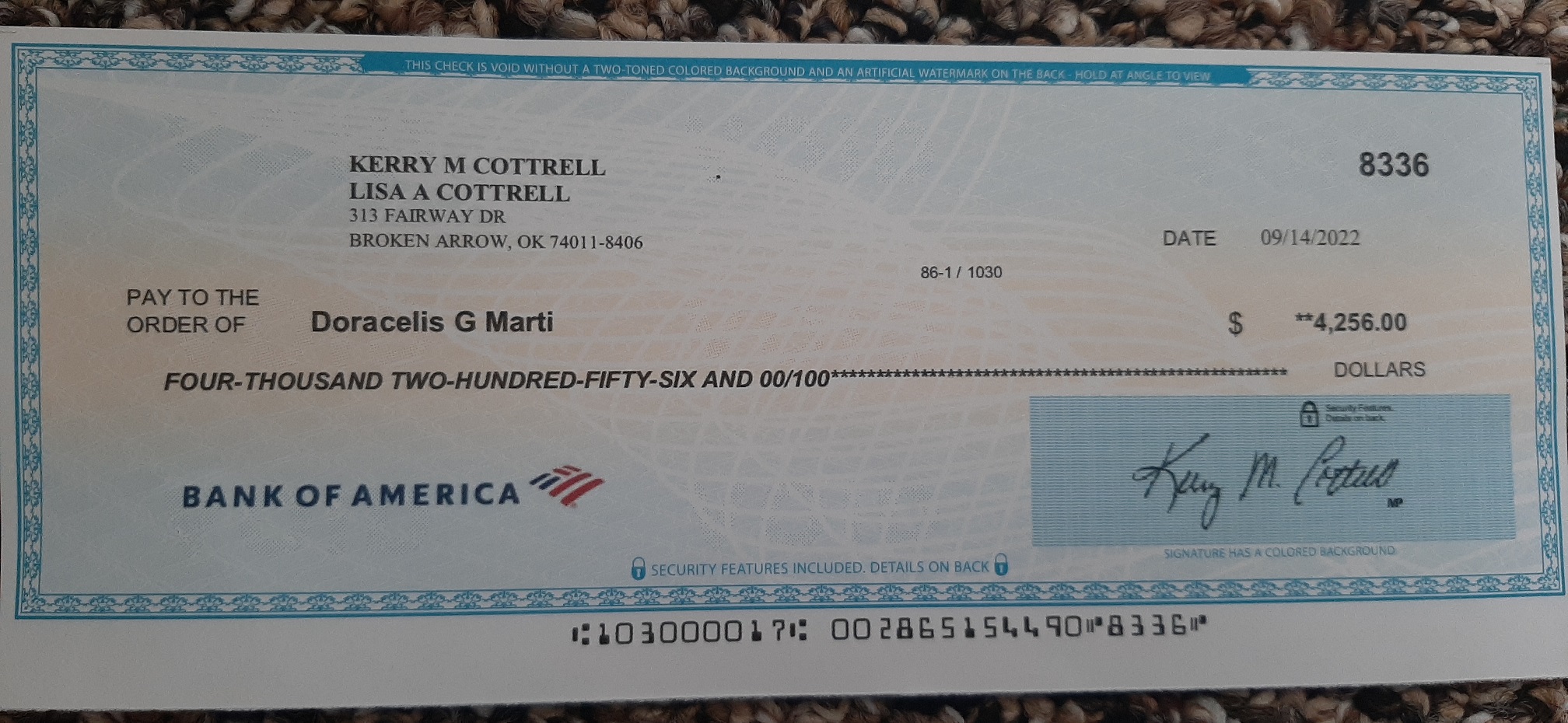 To understand how overpayment scams work, please see this article.
Help protect others by reporting scams and phishing to the FTC (Federal Trade Commission) here.
Thank you, Doracelis, for letting us know about your experience and asking us to share it so others are aware of these scam artists preying on doulas. Please stay safe, everyone.