Advertise Your Live, Remote Childbirth Education Classes
Advertising for live, remote Childbirth Education classes is now available on DoulaMatch.net

This advertising is intended for classes taught by a live instructor using a remote/virtual platform like Zoom or GoToMeeting, as examples. This is not adverising for non-live, pre-recorded webinar style classes.
Your live, online childbirth education classes appear in an advertising banner directly above search results on DoulaMatch.net and correspond with the due date used to search for available doulas. For example, if a family in Seattle searches for doulas available on 4/15/2020, the advertising banner displays how many classes are available that fit that person's due date.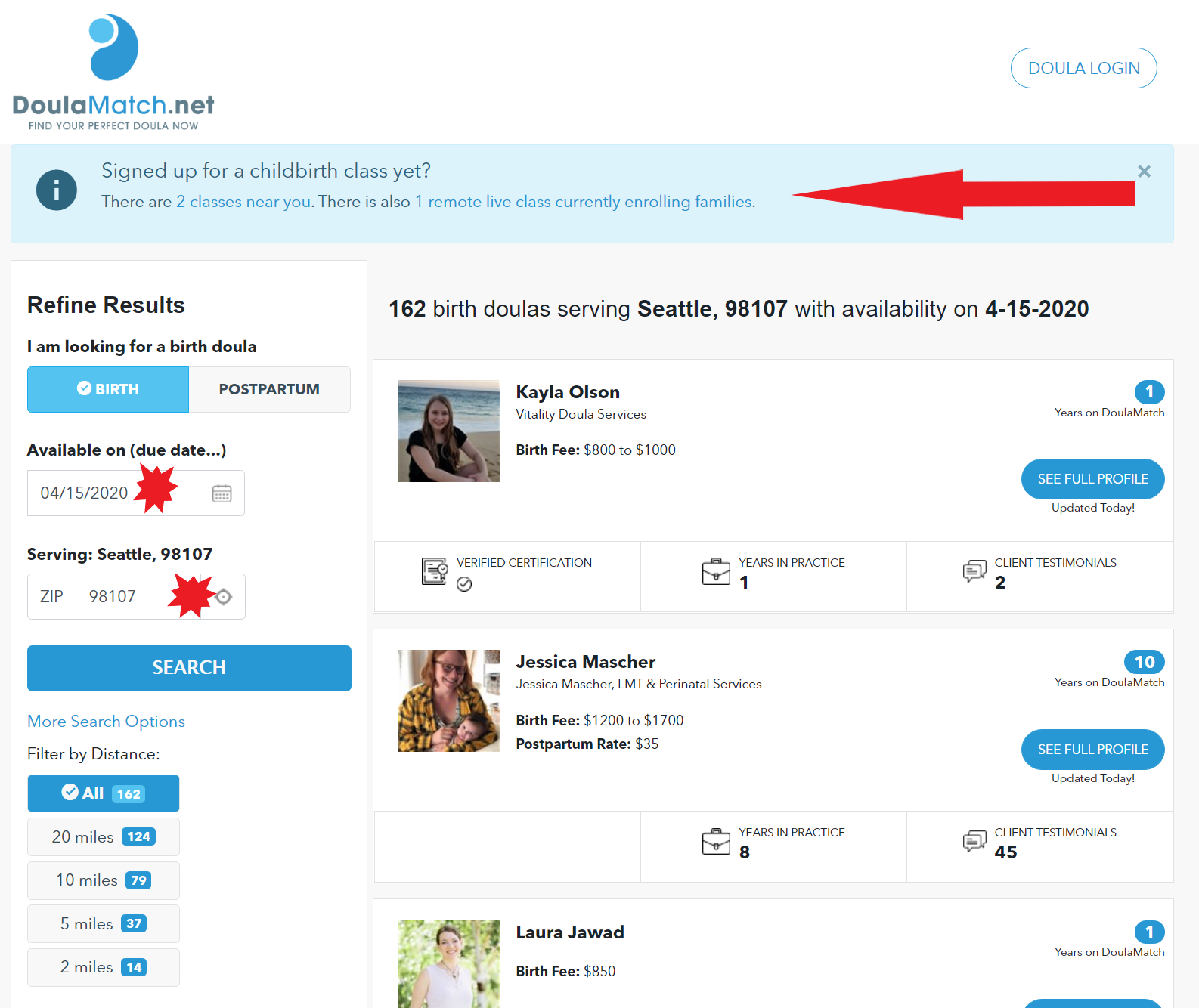 Unlike physical-location classes, live, remote online classes are displayed for ALL due dates that match the dates of the class regardless of geography. That means your online classes are advertised across the US & Canada instead of being limited to your geographical area. The presumption is that anyone, in any state or province, may want to take your online childbirth education classes. The same online, remote childbirth class advertisement pops up for people searching for doulas in Aurora, CO who have a 4/15/2020 due date.
Here's an example of how each advertisement looks: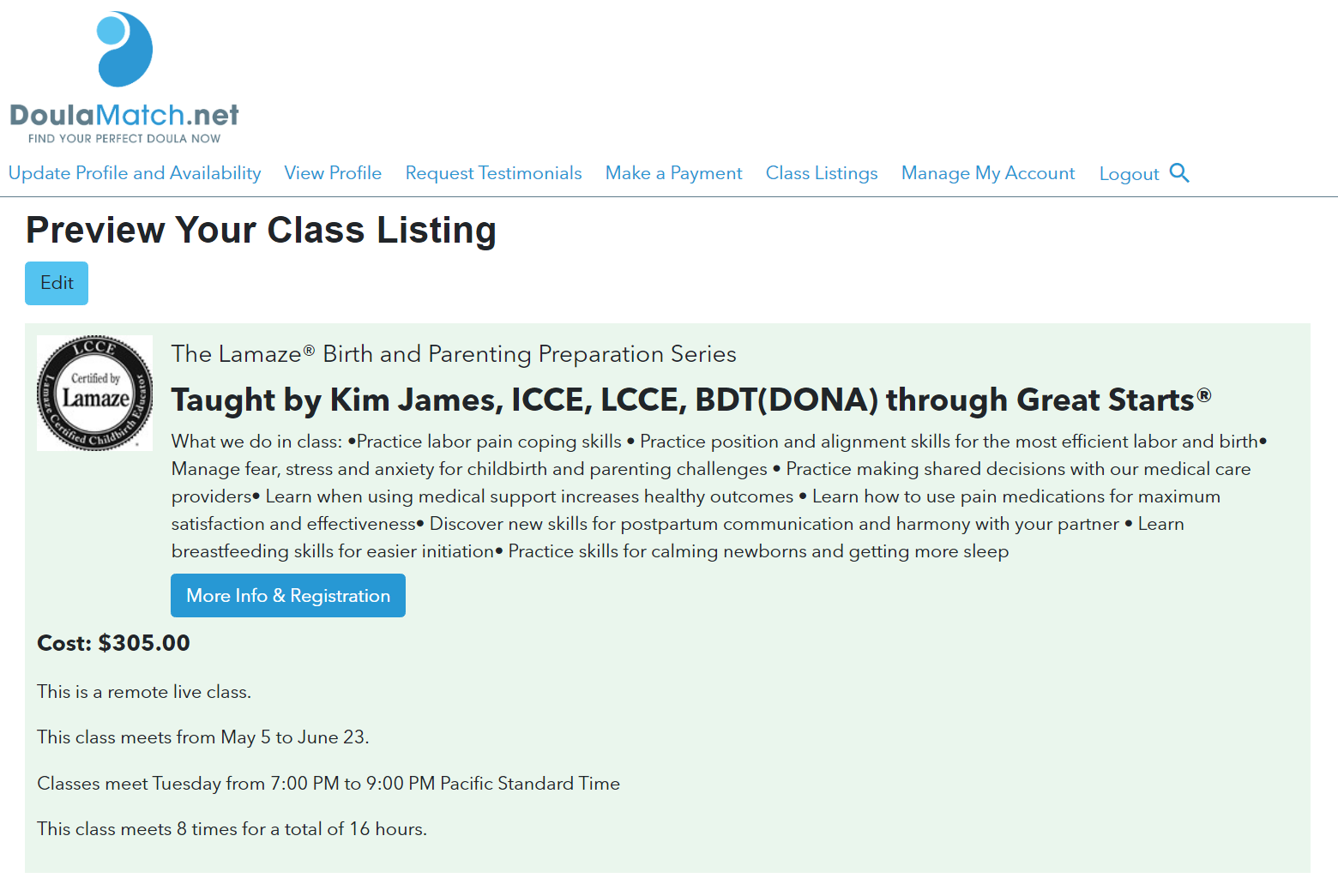 Create your childbirth education class advtisement
here
. Each live, remote class advertisment costs $25 and runs for one month. You may advertise your class for as many months as you like.